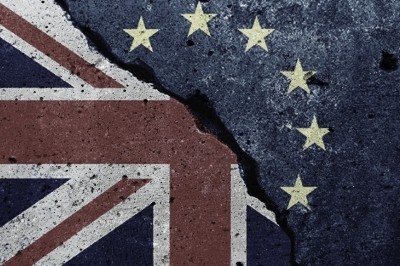 Withdrawing from the security arrangements we use with European Union partners in March 2019, having made no alternative provision, would create immediate and lasting harm to both sides and undermine our ability to work together, Home Office minister Ben Wallace told the International Security Expo.
Speaking during the two-day event at London Olympia (pictured; entrance) he warned that if the UK rejects the current deal and goes back to square one, this will 'open the door to far greater uncertainty, increased risk and the prospect of downgrading our ability to protect the public'.
He said: "If we reach March next year without a deal in place, we will not enter a transition period, and will therefore be locked out of many of the EU security tools that currently help our police, law enforcement and criminal justice partners do their jobs."
He said earlier in his speech: "It would create an environment where legal barriers impede the work of our law enforcement agencies and police forces – benefitting no-one but those who wish to do us harm."
He talked up the deal the UK has reached with the EU as designed to help us sustain partnership after we exit the European Union. "The agreement we have reached will help us to build the broadest and most comprehensive security relationship the EU has ever had with another country."
He recalled the summer nerve gas attack in Salisbury of the summer. "We are all aware of the horrifying events that happened this year in Wiltshire, when the Russian state shamelessly carried out a chemical weapons attack on British soil, murdering a UK citizen and leaving many others seriously ill. This is exactly the kind of event that demonstrates both how unpredictable, and how ruthless, those who pose a danger to the UK and Europe can be."
Under the proposed Brexit deal on law enforcement, he said in more detail, the UK has agreed to continue working together to exchange data, to support operational cooperation between law enforcement authorities, and to support judicial cooperation that helps bring offenders to justice. "And we have already begun to define what that means in practice. For example, we have now agreed to continue to share passenger name records, which help us disrupt criminal networks involved in terrorism and serious organised crime."
For the speech in full, visit the
Home Office website
.
<< Back to Listing